Grayscale
Exploring the beauty of monochrome
Posted 09/04/2020
---
Featured Colors:
 Explore the beauty in monochrome with this month's selection of light to dark pure grays. From a charcoal-inspired hue, gradating through to a delicately shaded white, this is a simple, adaptable palette for a multitude of interior styles. Whether you're thinking of an atmospheric layering of gray gradients, or a more dynamic tonal contrast, this versatile neutral selection will transform any interior space.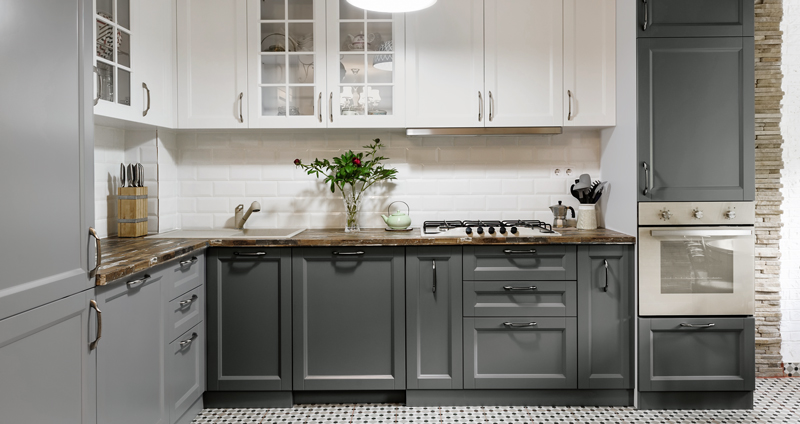 Experiment with tint and shade through a selection of light and dark grays for a stylish yet timeless kitchen transformation. Tonally similar, the contrast between charcoal Zen Retreat and cool, Jet Gray with the frosty, Old Grey Mare are a striking combination when applied to kitchen cabinets and walls. For a modern twist pair with classic white metro tiles, a geometric tiled floor, and natural wood countertops.
---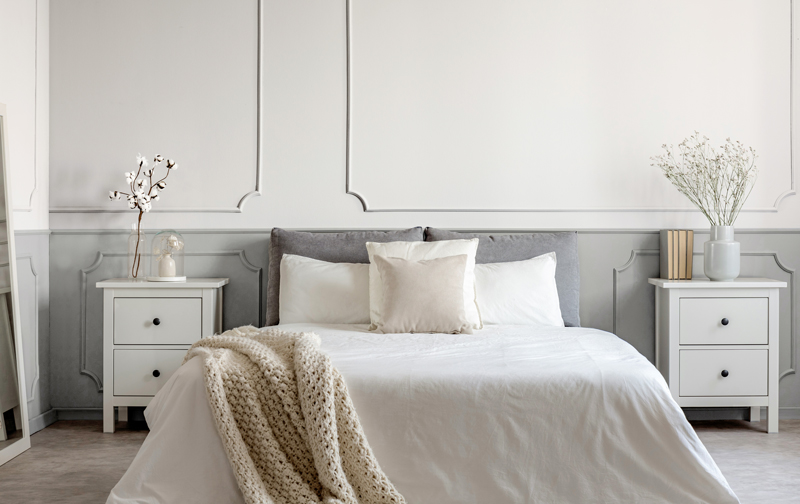 For a softer approach, introduce a palette of true grays and tinted whites into your bedroom. Working in a subtle gradient scheme, the gentle color transition between Rand Moon and Old Grey Mare will draw light in, making bedrooms feel bright and airy. Highlight with the delicately tinted Cherish is the Word for wooden furniture and add silver and white accessories for a touch of contemporary elegance.
---
Enjoy the versatile simplicity of September's cool neutral palette and explore how a tonal scheme can be utilized in different rooms. From elegant bedrooms and living rooms, contemporary kitchens and hallways to slick office spaces, this selection of pure grays has universal and timeless appeal.
---